How To Cover A Kitchen Backsplash
You may feel as though your kitchen needs an upgrade, but you don't have a lot of time or money.
An easy way to change the look of the room is by replacing your backsplash.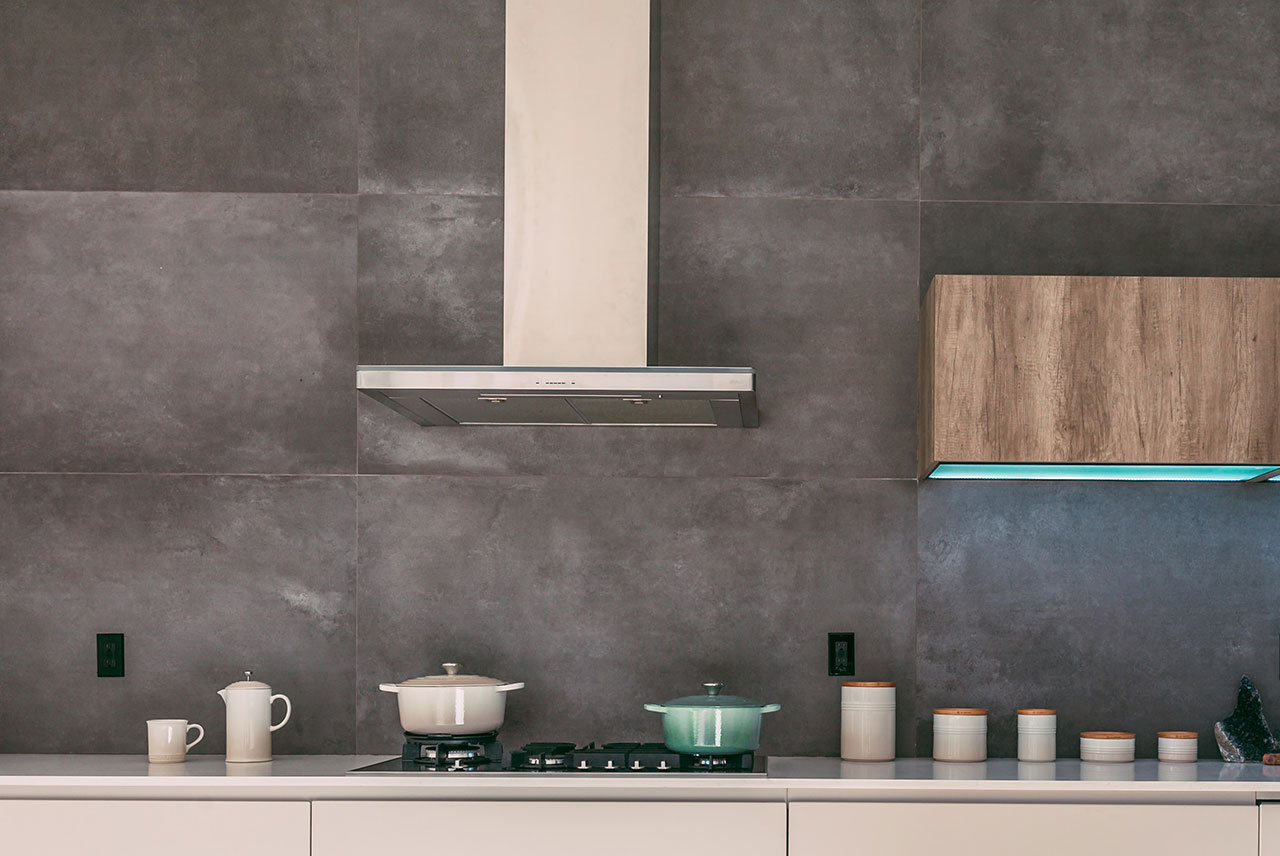 How To Cover A Kitchen Backsplash
Kitchen backsplash resurfacing is becoming increasingly popular. You may feel as though your kitchen needs an upgrade, but you don't have a lot of time or money. An easy way to change the look of the room is by replacing your backsplash. Due to the durability and clean appearance, many homes have ceramic tile backsplashes. If this is the case in your kitchen, you may not find it feasible to rip everything out. Besides taking a great deal of effort, this can be an expensive project. To remain within budget and to keep things simple, covering your tile may be a smarter option. There are many different ways to top your existing backsplash so that it looks brand new
Paint Over It
If you don't like the color of your backsplash, the easiest way to update things is by painting over it. This is quite affordable and can instantly change the look of your kitchen. Before you begin, it is important to prepare your tile.
Everything must be clean so that grease and other residue is removed. These items will keep your paint from sticking properly. To get the job done, it is advised to use a mild abrasive cleaner. When you select your paint, choose an oil-based or epoxy product. A water-based item will likely peel and ruin your efforts.
It is simple to cover your entire backsplash with one color. However, getting creative can be fun. You can use multiple tones to create a diamond pattern or something similar. If you are not a good freehand drawer, you can use stencils to form a different design. This will help you achieve a custom appearance.
If you use a stencil, it is best to choose one with a tacky back. This will keep it in place while you dab your paint. Nothing will seep underneath so that you achieve clean results. Rubber stamps can be used as alternatives. When using these items, apply enough paint so that they leave noticeable impressions. However, you do not want too much paint on the stamps. This will cause your design to glob and run.
Vinyl Decal Fun
The quickest and easiest way to change the look of your kitchen backsplash is with vinyl decals. These are temporary stickers that can be used to cover individual tiles. Your local craft store should offer a wide variety of patterns and designs. To achieve a completely new look, you can apply decals to all of the tiles. If you only want a small change, you may consider placing decals on random tiles. These create accents that bring interest to the room.
Tin Is In
If you are looking to give your kitchen a sophisticated makeover, you may want to cover your existing backsplash with tin ceiling tiles. These bring a rustic and elegant look to your room. The texture of the tin tiles will add dimension to your space as well. You will be able to find these types of tiles in a variety of patterns. Application is a breeze. Before you begin, it is essential to clean your existing tiles so that adhesion is not a problem. After the tin tiles are in position, you can go back and add some type of molding around the finished backsplash. This provides a rich appearance.
Beadboard Fun
For a more quaint look, beadboard can be used to transform your tile backsplash. Beadboard is a type of paneling that includes alternating recessed strips and groves. Normal beadboard is white, which makes it easy to paint. This means that it can be blended into any kitchen decor. On the other hand, leaving a natural wood finish offers a charming and rustic flair as well. To begin, you must measure the amount of material that you will need. Beadboard comes in large sheets, so cutting and sizing may be required for a proper fit. To install it, you can use a caulking gun to apply an adhesive glue to the back. For a different twist, you can install the beadboard horizontally. This offers a modern spin on a traditional decorating material. As with the tin tiles, you can edge the new backsplash with a trim molding.
You and your family spend a great deal of time in your kitchen. When it is time for a change, you may opt for some type of makeover. The above ideas will help you cover your existing backsplash. They are easy and inexpensive ways to make a big impact in the room.
Remodel Without Removal With Semco's Plaster Cement
If you want to go smooth and modern then the Semco system allows you to do just that. Not only can you smooth out all the grout joints with this micro-cement, but you can also create a wide variety of decorative finishes including a concrete look, a Venetian Plaster effect or any other texture and color that can be done with a trowel. Greasy splashes from your favorite fried steak recipe or the errant spill from that glass of rare Bordeaux will leave no lasting effects on this virtually stain-proof material. Originally used on Las Vegas casino floors this resurfacing system will stand the test of time on your backsplash and no one will ever know that underneath it lies a baby blue 2" x 2" tile from 1978.  
Let's hear from you!
Ready to take it a step further? Let's start talking about your project or idea and find out how we can help you.
Have questions? We can help!
Have Any Questions?
We would love to hear from you! Let's start talking about your project or idea and find out how we can help you.
Tags: How To Cover Wall Tile Without Removing Them, Bathrooms Tile Repair, Showers Tile Repair, Kitchen Tile Repair
Concrete & Tile Resurfacing Solutions
SEMCO Florida, Innovation driven surface engineering company that specializes in developing surfacing products for floors, walls, pool decks and waterproofing.