Flexible Waterproof Membrane
Breathable & Chemical Resistant
Commercial Building Resurfacing
Resurfacing made easy: creates chemical bond at the molecular level to any solid surface.

Case Study Video of Kitchen Resurfacing

Mechanically Interlocking Molecules
The key to the success of any surface is the method in which it connects with a subsurface. SEMCO's X-Bond Seamless Stone forms a mechanically bond, while interlocking its own molecules to the surface it is applied creating a "Perfect Bond".
Surface Strength
Surface strength is relative based on need. X-Bond Seamless Stone principle strength is 27 MPa (4,000 PSI) while still retaining flexibility. However to meet all conditions; X-Bond Seamless Stone can be enhanced to meet or exceed 70 MPa (10,000 PSI).
Breathable and Chemical Resistant
Changes in the environment affect all surfaces, the need for a surface to allow vapor transmission is crucial for ongoing adhesion and performance. While vapor transmission protects the unseen surface, the visual surface of the X-Bond Seamless Stone reinforces its quality by being resistant to the caustic strain of acids, to the penetrating qualities of low viscosity liquids.
Flexible Waterproof Membrane
Exceptional pliable strength/ modulus of rupture coupled with SEMCO's specially formulated stone system creates a surface that can withstand the rigors of moving substrates while still being 100% waterproof.
Common Municipal Applications
Semco has provided municipal TILE resurfacing systems for almost three decades. By offering a long lasting, low maintenance surfacing solution you can run your facilities more smoothly while achieving modern day aesthetics.
Resurface commercial building tile, concrete and other substrates on floors and walls without the downtime commonly seen in renovation work.
Bathrooms & Tile Surfaces
Concrete Recoloring & Sealing
X-Bond Seamless Stone
Systems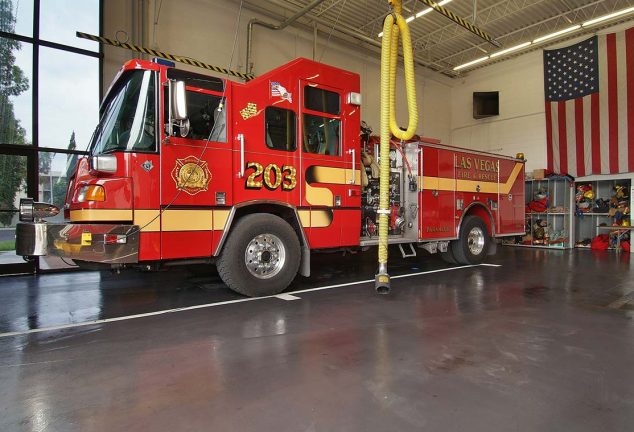 School Planet Installation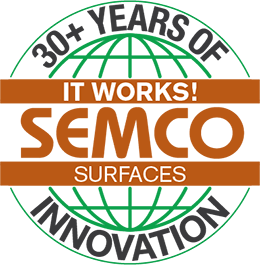 How
X-Bond Seamless Stone

Works?
Resurfacing for Tile, Concrete, Hardwood, Epoxy + more!
Semco Florida's solid surface solutions product line includes four distinct surface treatment systems applicable to a variety of environments and needs. Semco's Remodel Without Removal is a resurfacing product that allows you to remodel existing surfaces without having to remove the old surface material. The remodel without Removal system can resurface tile and grout, stone, wood, concrete, vinyl, epoxy and more.