Facade Resurfacing
Crack-resistant, water-resistant, beautiful facade restoration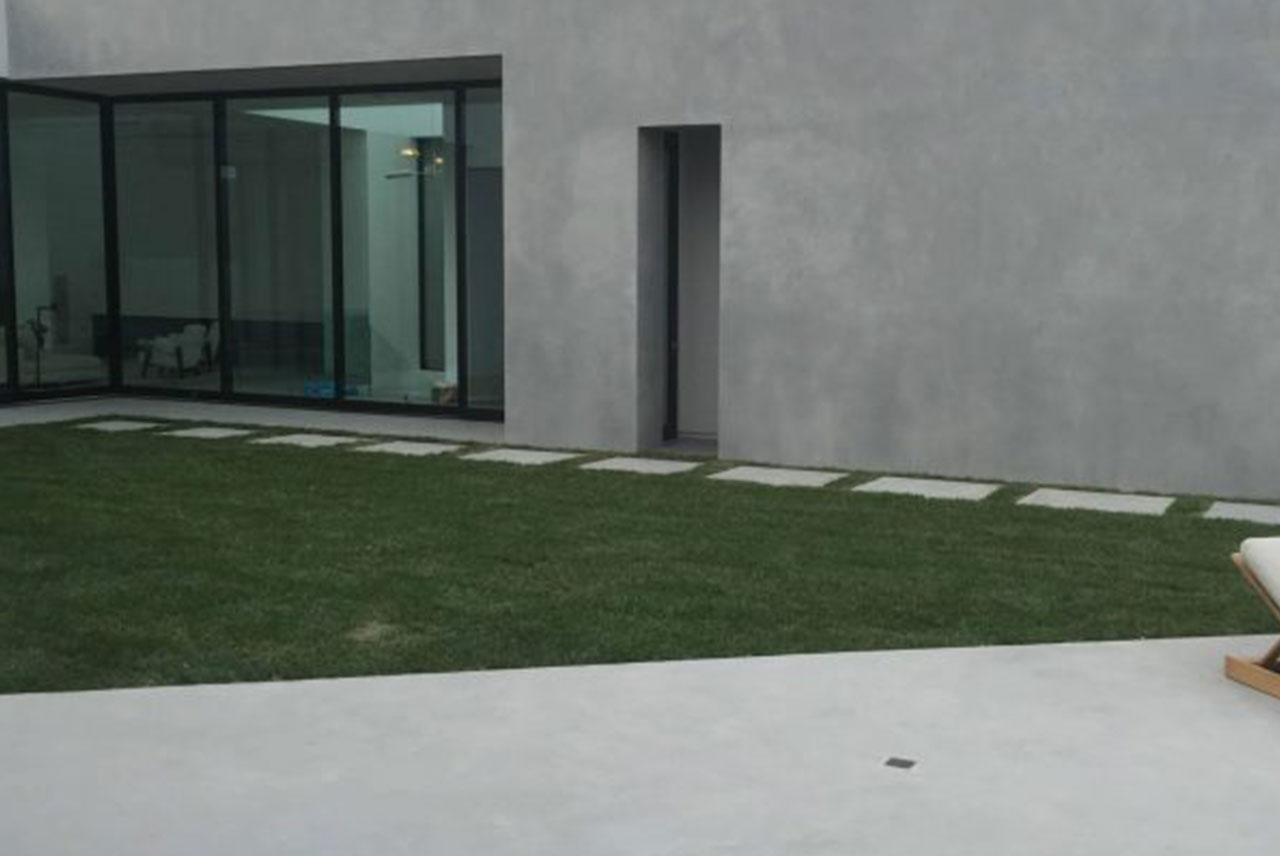 Crack-resistant, water-resistant, beautiful facade restoration
Are you considering facade resurfacing? With the salt, sun, wind and water in Florida facades take a beating. From delamination, mildew and discoloration facades can have many challenges over time. The Semco facade system is designed to withstand the harshest conditions. It does this by using a material that can take foot traffic on the wall.materials like stucco, tile, cast stone, hardi-board and other painted surfaces show wear due to the constant presence of sun and water. even when properly installed these surfaces break down over time, especially when they are not well maintained.
Facade Resurfacing Advantages
Crack-resistant
Slip resistance for safety
No mildew growth
Durability from wear and tear
No chemical breakdown from salt
Will not grow mold and mildew
Will never delaminate
Aesthetically versatile
Waterproof but breathable
Seamless transitions from deck into pool
The Semco Facade Resurfacing System
The Semco facade resurfacing system is applied over any intact substrate in a multi-step process that ensures a long lasting installation. also, due to its low porosity, the Semco facade restoration system does not grow mold or mildew. it can be cleaned easily without showing wear. Common finishes include both solid colors as well as the popular concrete look.
Normally concrete is not a great finish material for exteriors.
However, the semco system, can have a concrete look but with the performance of a waterproof flooring material. this same coating is commonly used in showers, pools and other challenging areas. The Semco waterproofing system can help fix moisture penetration issues while also eliminating the need for complicated material transitions. This is because semco can be wrapped around a corner or onto a horizontal surface in a seamless fashion without any joints. This ability to waterproof tough areas with a finish surface allows for a wide variety of design options.
APPLY SEMCO'S FACADE RESURFACING SYSTEM TO THE FOLLOWING SUBSTRATES:
Concrete Block
Plywood
Cement Board
Painted Stucco
Exterior Sheathing
Brick
Tilt-Up Concrete Walls
Tile
How semco's facade resurfacing system is used to smooth out irregular substrates
Do you have a textured stucco or masonry facade with deep grout joints? semco's brown coat step easily solves this problem. whether your wall is smooth or it is deeply pitted with voids you can have a smooth wall with a material that will stay bonded. it is important to remove any loose or delaminiating material first as semco needs to be applied to a solid substrate. then, once the surface is clean and ready for application the semco scratch coat is applied to create a link to the subsequent coats. next the brown coat is applied which will hide grout joints, voids between embedded pebbles or stone or any other surface irregularities. after the brown coat is smooth and consistent one of a variety of our finishes is applied for the finish coats.
We hope you'll entrust us with your…
Tile, Concrete, Walls, Pool Decks and more, for all your Resurfacing Project needs! You Will Not Be Disappointed!
Resurfacing for Tile, Concrete, Hardwood, Epoxy + more!
Semco Florida's solid surface solutions product line includes four distinct surface treatment systems applicable to a variety of environments and needs. Semco's Remodel Without Removal is a resurfacing product that allows you to remodel existing surfaces without having to remove the old surface material. The remodel without Removal system can resurface tile and grout, stone, wood, concrete, vinyl, epoxy and more.