How To Cover Wall Tile Without Removing Them In Bathrooms, Showers, Kitchens And More
Are old, ugly tiles in your bathroom shower or kitchen backsplash ruining your attempts to beautify your spaces?
But that can get costly and it is a big job. Have you ever removed and replaced floor tile?
How To Cover Wall Tile Without Removing Them In Bathrooms, Showers, Kitchens And More!
Are old, ugly tiles in your bathroom shower or kitchen backsplash ruining your attempts to beautify your spaces? You might have thought about removing the old tile and replacing it. But that can get costly and it is a big job. Have you ever removed and replaced floor tile? We have; it is a pain in the neck. Now imagine all the delicacy that goes into setting floor tile on the ground and think about doing that on a vertical wall. Wall tile is difficult to install and before you go and tear it out and replace it, read over these options to cover up wall tile in your bathroom, shower or other areas.
Cover Up Wall Tiles In Bathroom Or Kitchen With Tile Stickers
While not a total cover up tile solution, tile stickers offer a way to revivify old tile and without having to remove or replace them. Tile stickers can be used on both floor and wall tile. They are especially suited to kitchens and can give that old backsplash a bit of decorative flair. Tile stickers come in a variety of materials including vinyl and even metal. To install tile stickers to your bathroom or kitchen wall tiles, first clean the tile with a surface cleaning product. Cleaning the tiles ensure that you will get a good adhesive bond. After you allow the tile to dry, remove the paper backing from a self-stick tile and press it over the tile.
Tile stickers are a quick and easy solution to cover up wall tile, but they are not always the best solution. One of the main drawbacks is that the adhesive used in the stickers can wear down in moisture rich environments like a shower or bathroom. And if you get a stronger waterproof adhesive, it can end up damaging the tile in the long run.
Consider Using Tile Paint To Cover Wall Tiles Without Removing Them
Another great option is to use tile paint cover up old bathroom and kitchen wall tiles. Tile paint can be applied to any tiles to give them a clean look. Painting your tile may sound like an easy job, but it is anything but. Tile, especially ceramic tile, is really hard to paint because it is a non-porous smooth surface. The paint has trouble adhering to the tile. So if you chose to go this route, either hire a contractor or be sure you know what you are doing.
Another issue with tile paint is that it makes cleaning your wall tile a little trickier. Cleaning solutions can chip away at the paint and cause it to erode. Tile paint also does not last as long as a more permanent solution like wall tile resurfacing.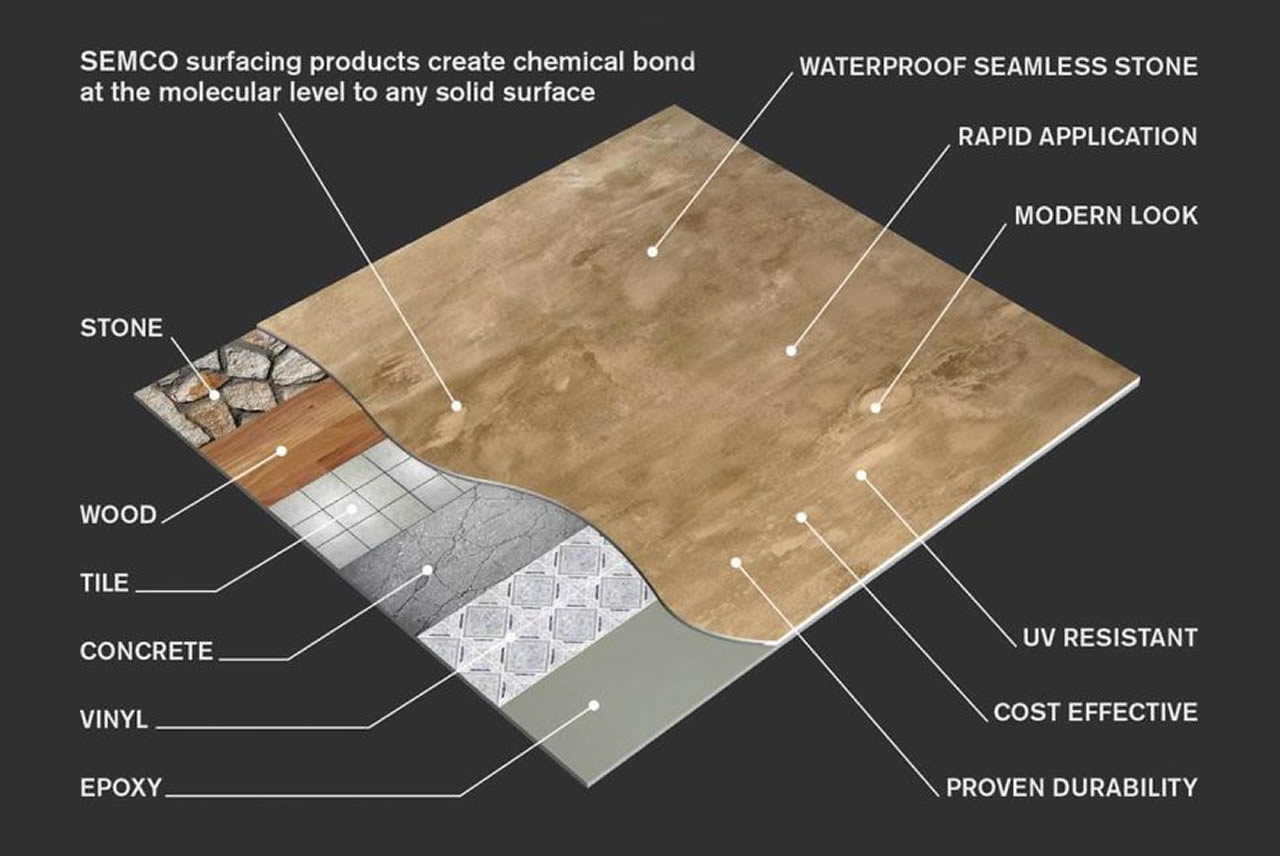 Resurface Your Old Wall Tile
If you are tired of that old tile wall, and don't want to go through the hassle of removing and replacing, painting or stickers, resurfacing is the best way to cover wall tiles. Tile resurfacing involves applying a resurfacing compound called a microcement over the tile. The resurfacing material is easily applied and usually comes in a variety of surface texture finishes and colors to meet your design needs. The Semco Remodel without Removal resurfacing system is a great choice if you want to resurface your wall tile. It even works on floor tile too. The Semco system creates a molecular bond with the tile surface, creating a strong, durable and beautiful new decorative wall or floor.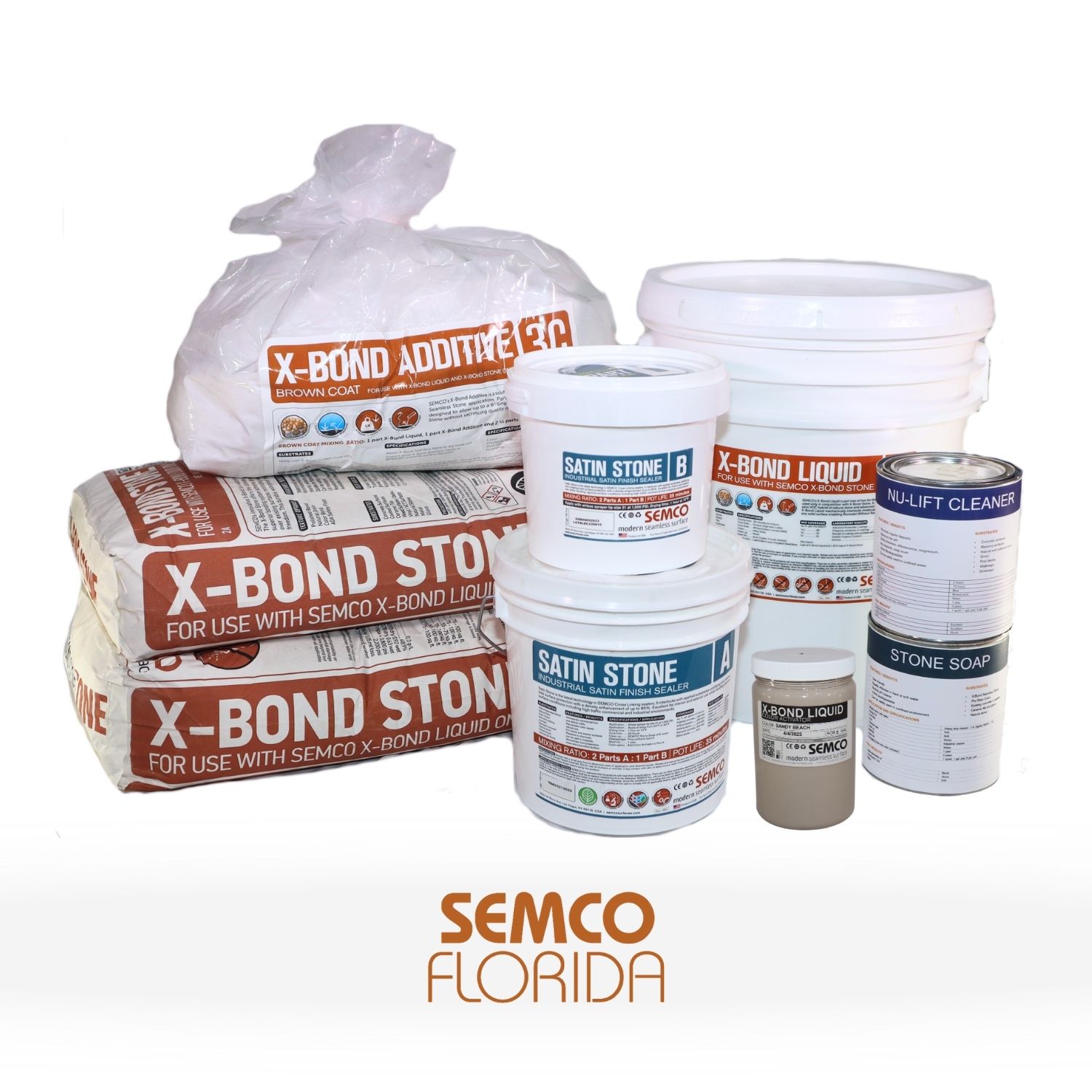 Resurfacing Benefits
Eliminate Grout Forever
Modernize Your Shower
Reduce Shower Maintenance
Coat Anything
Wall tile removal power tool
The best power tool to use is a Pneumatic air impact hammer with a chisel bit. If you have to remove a lot of tile be sure to get a compressor with a large air volume capacity. This way you won't have to constantly be waiting for the compressor to fill up when you drain the air out of it.
How to remove shower tile without damaging wall
When removing tile or stone from a shower wall resist the urge to smash through it with a sledge hammer or other blunt instrument. While this can be satisfying there can be pipes behind and it creates a lot of extra work when the wall has to be rebuilt. First make sure you protect the area below. If you have a tub make sure the sharp shards of tile do not damage the surface. A thick drop cloth will do the job. Next, cut or scrape into a grout line to access the back side of the tile. It may be easiest to start at an outside corner and work your way in. If you start to have success then slowly work your way into the middle. If your bathroom was installed correctly there should be a rigid surface behind the tile like hardiboard or cement board. This will give you a good substrate to be able to pry against. If the grout is holding the tile in place you can use a heat gun or hair dryer to soften the grout. If you do damage parts of the wall it can always be filled with a compound but it does add to material and labor cost and time to do this
Removing wall tile tool
The best tools for removing wall tile are:
Heat gun for softening grout
Small pry bar
Flat head screw driver
Chisel and hammer
Oscillating saw
Angle grinder with tile blade or Dremel tool with tile cutter
Sledgehammer (if you aren't concerned about damaging the wall)
Pneumatic hammer with chisel bit
Fix loose tile without removing
The first thing to consider when you have a tile pop out is what actually caused this to happen. If it was just time and/or poor workmanship then a standard remedy will work. If the tile is popping due to water issues then be sure to check you don't have a leak behind your wall or under your floor. You can do this by checking your water meter when everything is shut off. If moisture is not the issue then there is a simple fix. Drill into the grout around the hollow tile so that you can get a large enough hole to inject an adhesive in. There are numerous manufacturers including Fix-A-Floor that sell an adhesive that you can inject into the hole so that you can adhere the tile without removing it.
How to remove wall tiles intact
Sometimes when you remove tile you actually want to prevent damaging it as you take it off. The first step is to remove the grout between the tiles. This can be done with a tile rake, or, if you have a steady hand, with an angle grinder. Carefully choose the first tile to pry free as this one will probably be the most challenging. Look for the corner that appears to be most available for prying. Using a chisel or flat head screw driver gently pry the tile free as you work your way around the tile. Try not to force the chisel in by being too eager with the hammer. Most importantly, be ready for the tile to fall. Either have a place for it to go or use tape so that once it becomes loose it is hanging on the wall by the tape that is stuck to adjacent areas.
Let's hear from you!
Ready to take it a step further? Let's start talking about your project or idea and find out how we can help you.
Have questions? We can help!
Have Any Questions?
We would love to hear from you! Let's start talking about your project or idea and find out how we can help you.
Tags: How To Cover Wall Tile Without Removing Them, Bathrooms Tile Repair, Showers Tile Repair, Kitchen Tile Repair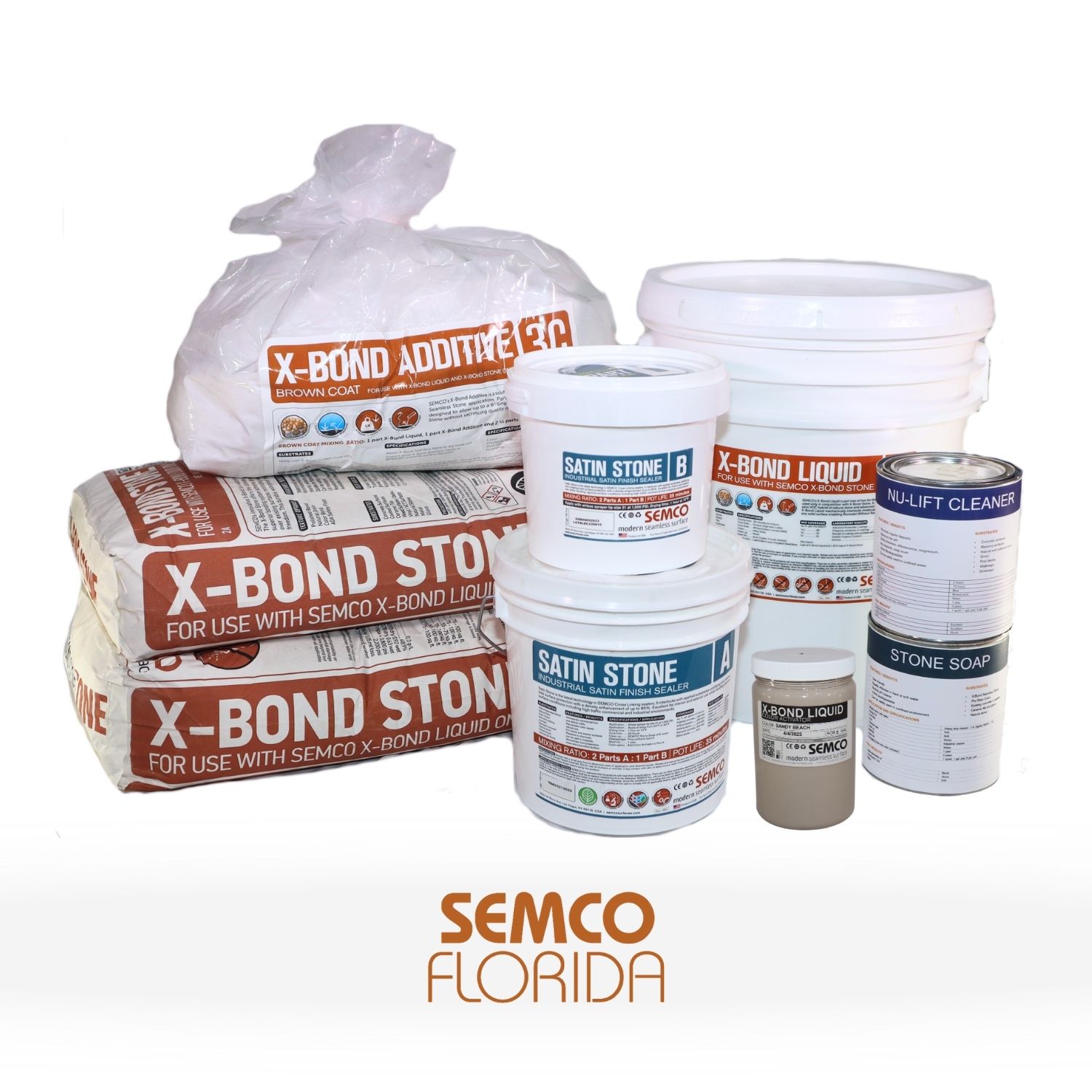 SEMCO Tile Resurfacing Kits
The SEMCO Tile Resurfacing Kit comes in 110-220 Square Feet kits. You can simply add multiples of the same kit to the cart for the amount needed.
Concrete & Tile Resurfacing Solutions
SEMCO Florida, Innovation driven surface engineering company that specializes in developing surfacing products for floors, walls, pool decks and waterproofing.