ADA Compliant Flooring
Create friction, build ramps, fill holes with ADA Compliant flooring. Work well both Dry and Wet!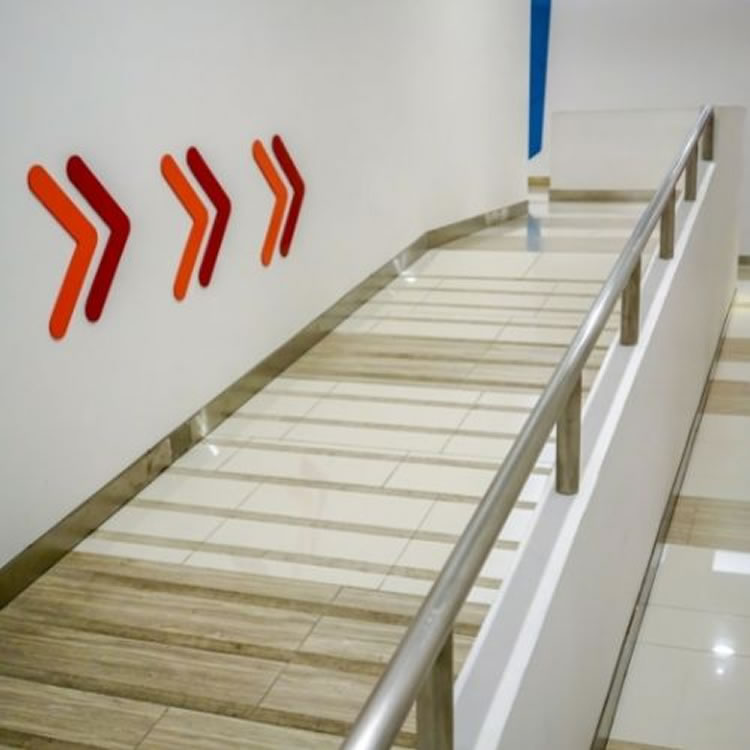 We Divide Ada Floors Into The Following Two Categories:
 Wet floors

 

– Pool decks, showers, exterior walkways, exterior stairs. In these applications the finish walking surface has to be non-slip even with wet. The semco ada safety surface floor has a sprayed on texture which gives it a 0.93 slip coefficient when wet
Dry floors

 

– lobbies, interior walking areas and other places which are not expected to be wet. Semco satisfies the minimum ada requirement of 0.6 in these areas. Additionally we can modify our sealer with a non-skid additive to gradually increase the finish to a higher slip resistance as needed
Slip resistant without changing the look
Another helpful way Semco makes existing surfaces more slip resistant without changing the look is with our non-skid sealers. Semco offers a variety of sealers that come in different levels of gloss. these sealers can be applied on top of tile, concrete, pavers and stone to make them safer to walk on and easier to clean.
The trade off between slip resistance and cleanability on non-slip floors is always important to consider
The more texture you have the more areas there are where dirt can collect. fortunately, Semco's ada safety floor can be sprayed with a hose or pressure washer to make cleaning easier. be sure not to use a pressure washer higher than 3000 psi.
Whether it is a pool deck, shower, exterior walkway or other area ADA compliance for existing surfaces can be costly. if it is not done properly it can create huge liability. Small gaps and holes must be filled, ramps must be created and non-slip surfaces must be provided. Most materials that are applied to existing surfaces lose their bond over time. Semco provides a perfect bond while maintaining the ability to take any shape and texture. In wet applications Semco offers some of the highest slip coefficient testing on the market.
Are you in need of ADA Compliant flooring? Semco offers a way to make floors safer in a variety of ways.
Texture
Create texture on any surface
Dry & Wet
Works in dry & wet applications
Grade & Ramp
Easily grade and ramp
Maintenance
Easy to clean and maintain
Compliant
3rd party tested
Tags: ada contractors near me, ada compliance contractors, ada compliant bathroom flooring, ada compliant floor tiles, ada floor tiles, ada sidewalk requirements, ada compliant walkway
Resurfacing for Tile, Concrete, Hardwood, Epoxy + more!
Semco Florida's solid surface solutions product line includes four distinct surface treatment systems applicable to a variety of environments and needs. Semco's Remodel Without Removal is a resurfacing product that allows you to remodel existing surfaces without having to remove the old surface material. The remodel without Removal system can resurface tile and grout, stone, wood, concrete, vinyl, epoxy and more.